An opportunity to join together as unified Idahoans to focus public attention on preventing suicide through diverse activities to promote understanding about suicide and highlight effective prevention activities.
World Suicide Prevention Day takes place during this week, an opporunity to join millions of others around the globe in working to end suicide.
Neighboring State Programs
The Utah Suicide Prevention Coalition is a partnership of community members, suicide survivors, service providers, researchers, and others dedicated to saving lives and advancing suicide prevention efforts in Utah.
Protecting your family involves more than keeping them safe from accident or attack. 86% of firearm deaths in Utah are suicides.
A statewide service that provides real-time crisis intervention to youth through texting and a confidential tip program – right from your smartphone.  Licensed clinicians in our 24/7 CrisisLine call center respond to all incoming chats, texts, and calls by providing: supportive or crisis counseling, suicide prevention, and referral services. We can help anyone with emotional crises, bullying, relationship problems, mental health, or suicide related issues. 
The Nevada Coalition for Suicide Prevention (NCSP) is a statewide coalition dedicated to suicide prevention efforts and made possible through our members in the mental and physical health professions, business community, survivors, advocates, and other supporters. Our goal is to increase community knowledge and support of suicide prevention through public awareness and education, to help save precious lives.
The mission of the Nevada Office of Suicide Prevention is to reduce the rates of suicide and suicidal acts in Nevada through statewide collaborative efforts to develop, implement and evaluate a state strategy that advances the goals and objectives of the National Strategy for Suicide Prevention.
This organization was established to reduce the number of suicides and suicide attempts in Western Montana through collaborative efforts that promote, support, and increase awareness,prevention, intervention, and recovery. Together, we are fighting for a better tomorrow, for Missoula, for Western Montana.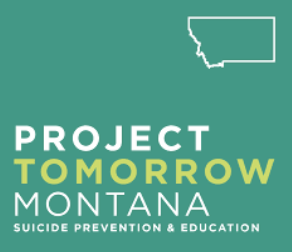 In many communities across Washington State, community members have formed local suicide prevention coalitions that meet regularly. If you would like to actively participate in preventing suicide, please consider joining a suicide prevention coalition in your community. Each coalition maintains its own meeting schedule and agenda. Please contact the identified facilitator for meeting times and location details. 
Working to Prevent Deaths From Suicide. Suicide is among the leading causes of death in Oregon. Suicide is also a major public health issue nationally. The Oregon Health Authority and partners across Oregon are working to prevent deaths from suicide.
YOUTH SUICIDE PREVENTION – 5 YEAR PLAN
The Association of Oregon Community Mental Health Programs (AOCMHP) supports instructors and courses across Oregon, thanks to funding from the State of Oregon Division of Addictions and Mental Health. MHFA OR has two purposes:
To assist certified Oregon MHFA instructors in preparing for courses and providing information on courses and events
To introduce Mental Health First Aid to a variety of community organizations, education institutions, and potential participants
Suicide is a leading cause of death in Wyoming with negative impacts that are felt by individuals, families, and communities throughout the state. Suicide affects all ages, all backgrounds, all racial and ethnic groups, all across Wyoming. The Wyoming Health Department alongside other organizations are working hard to prevent suicide and its impacts throughout the state.
WY Suicide Prevention Training Network
KNOW THE SIGNS – CALIFORNIA
Every day in California friends, family and co-workers struggle with emotional pain. And, for some, it's too difficult to talk about the pain, thoughts of suicide and the need for help. Though the warning signs can be subtle, they are there. By recognizing these signs, knowing how to start a conversation and where to turn for help, you have the power to make a difference – the power to save a life.
SPCC was formed in 1999, when concerned citizens set out to create a statewide agency with the purpose of preventing suicide and creating a resource network for those who were working to prevent suicide around the state. Today, SPCC's membership of concerned agencies, organizations and individuals who are working in the areas of suicide prevention, intervention and postvention has statewide reach.
Mental Health First Aid Colorado promotes and supports mental health education and wellness for Coloradans. In a Mental Health First Aid course, you will learn signs and symptoms of a mental health challenge or crisis, what to do in an emergency, and where to get help. Mental Health First Aid classes take place all over Colorado, almost every day! Find the class thats right for you.
IDAHO'S SUICIDE PREVENTION STRATEGIC PLANNING PROCESS
Facilitator Agreement & Statement of Work
Budgets
COLLECTIVE IMPACT INFORMATION
Collaborative Change Cycles
Local Organizations Utilizing CI
Suicide Prevention Organizations Utilizing CI
Data Driven Decisions
Helpful Documents to Get Started